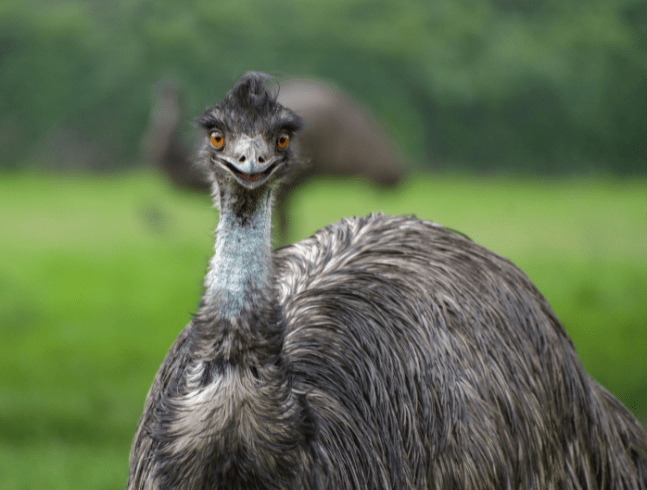 Year of the Outback
The Magnetic Hill Zoo is the leader in education and conservation action in Atlantic Canada. Join us in learning about and supporting species from the outback in 2022 by;
Visiting our outback animals at the Zoo,
Supporting this year's conservation project.
Magnetic Hill Zoo's outback animals
Red-Necked wallaby, Emu, Bearded dragon, and Budgie
For the 2022 Year of the Outback theme, the Magnetic Hill Zoo has chosen to support the Zoos Victoria's Fighting Extinction Program for the Brush-tailed Rock Wallaby. This program seeks to develop and implement a strategy to reintroduce Brush-tailed Rock Wallabies into the wild.
Zoos Victoria is a not-for-profit organization and world-leading zoo-based conservation organization. They are committed to fighting wildlife extinction through partnership with local communities and other conservationists in the development and implementation of scientifically sound breeding and recovery programs which support critically endangered species.
This group of zoos also provides experiences that are immersive and inspiring to visitors who come from all around the world by providing zoo-based animal encounters and experiences that strengthen the connection between people and wildlife and inspire further education.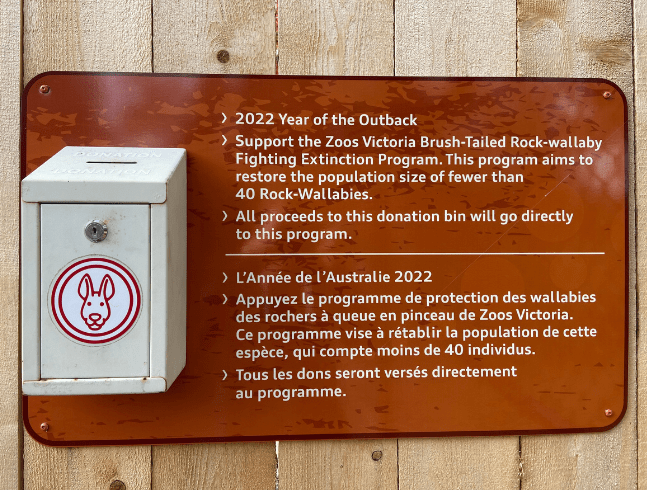 HOW YOU CAN HELP DURING YOUR NEXT VISIT
During your next visit, you can help by:
Placing your donation in the new donation bins located throughout the zoo.

Purchasing from a wide selection of gift shop items featuring Australia's animals.
A portion of the proceeds from this donation bin and the stuffed toys sales will be given to the Zoos Victoria Fighting Extinction program for Brush-tailed Rock Wallabies.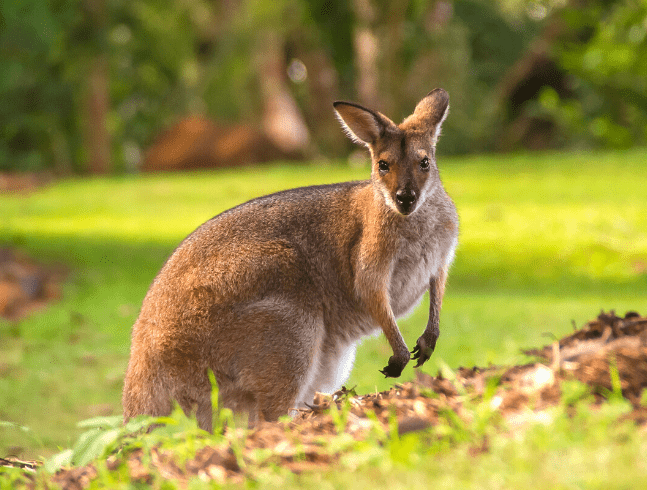 HOW YOU CAN HELP WALLABIES IN THE WILD
The major threats to Brush-tailed Rock Wallaby population include
changes to their habitat,

competition with other species,

population fragmentation,

loss of genetic diversity.
You can help by:
Make a donation to Zoos Victoria's conservation program.

Share this important concern with others.

Support and learn about similar local conservation efforts.